I tell my husband at least twice a year that I'd love to get married all over again. Our day was incredibly special and so memorable for us, mainly because we were honored to have Jerry marry us. It was never a question that he would not perform our ceremony. Jason has known Jerry for over 20 years and he is part of our family. He is such a giving, selfless person and he really wants to know the people he meets. Jerry makes you feel as if you are the only couple that has ever gotten married. He understands the definition of marriage, the commitment it takes, the love that encompasses it and you can feel all of those beautiful emotions during the ceremony. We are so happy that Jerry bestowed happiness, blessings and created our life together as Mr. and Mrs. Thank you Jerry!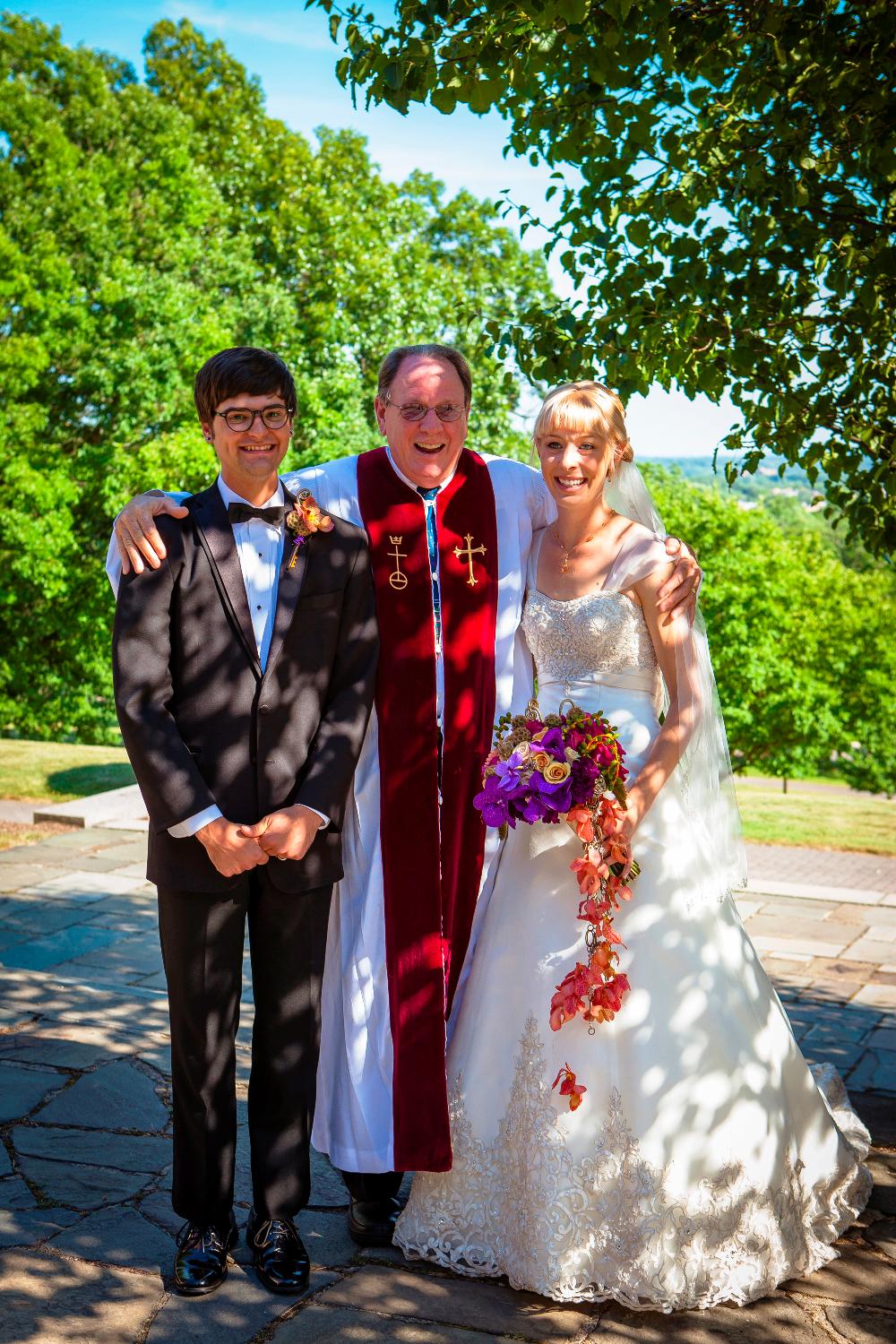 With a heart of gold, a hilarious sense of humor, and a very calming and zen vibe, Jerry made our ceremony both sacred and special. He listened very closely to decipher exactly what we wanted for our ceremony, and also offered great advice when necessary. While the stress of endless options abounded in other parts of the wedding planning, organizing the ceremony with Jerry was simple and fun. On our wedding day, his calm presence and excitement seemed to be absorbed by everyone around him and set the tone for a great celebration. We love Jerry, and cherish the memories we have of him as our officiant.
- Kyle and Jenna Shay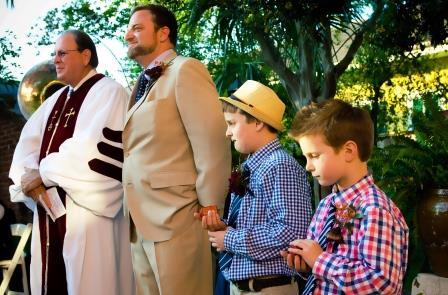 Rev. Jerry was a huge part of my wedding. His experience in wedding details helped me solidify what my ceremony would look like. He was very encouraging and easy to work with. Since then he has performed two more weddings I recommend him for. I will continue to recommend him. I couldn't have asked for a better person.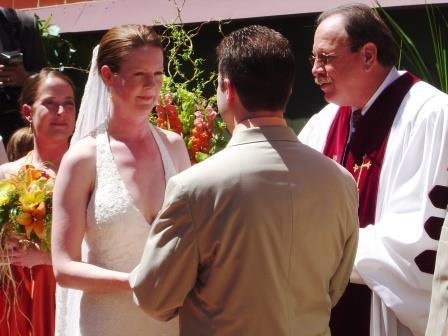 "We were honored to have Jerry Schumm serve as the minister at our wedding in Chicago. Jerry communicated with us by email and phone to help personalize our ceremony. He provided the structure and guideline, and we added our vows and readings. His manner is very warm and personable, and he made us feel at ease. We even asked him to bless our daughter when she was born the following year!" -Alexandra and Chris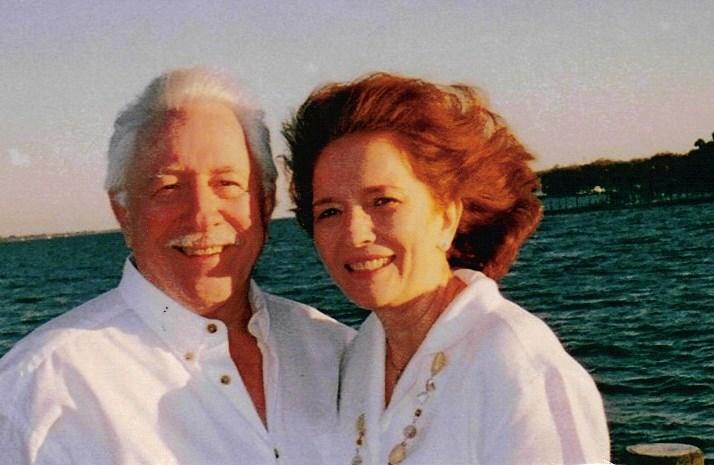 Bill and I had been together for 20 years when we asked Jerry to marry us. We wanted it to be just the two of us and no fuss. Jerry suggested a simple ceremony at sundown on a dock over the Intracoastal Waterway. It was a magical moment! Thank you, Jerry.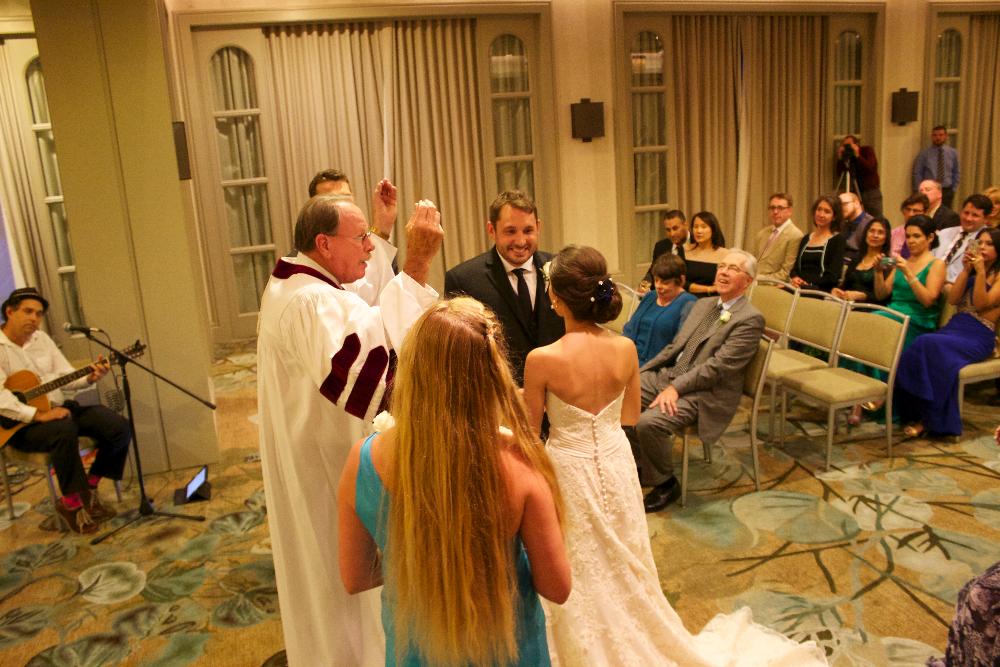 Reverend Dr. Jerry Schumm officiated our wedding on June 27, 2014. My husband and I are incredibly thankful for his role in helping our dreams come true. Jerry did an incredible and beautiful job with all aspects of our ceremony, despite the fact that we were not at all well versed or prepared on all things wedding related. We met Jerry prior to the ceremony and spoke about what we wanted out of the ceremony. During this consultation Jerry informed us of what his experiences have been with other brides and grooms and helped us devise a plan for our wedding day. On our wedding day, he went above and beyond executing this plan to the point where my husband and I did not have to worry about anything other than arriving. Jerry made sure that everyone involved in the wedding party knew exactly where to be, what to do, and when to do it. Not only that, but Jerry composed an incredibly touching and joyous speech that to this day our family speaks about. Things are never truly perfect in this world, but Jerry really made us feel as though our ceremony and wedding day was. We are forever grateful.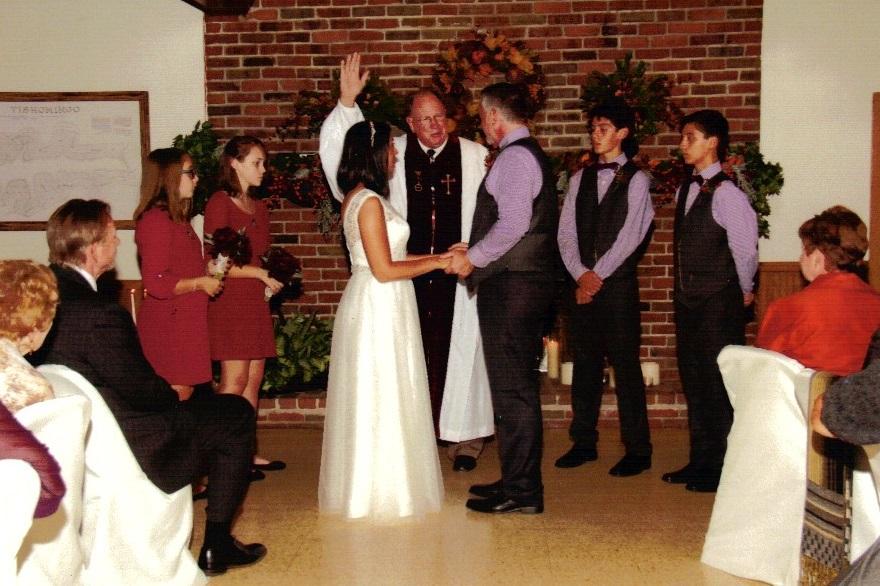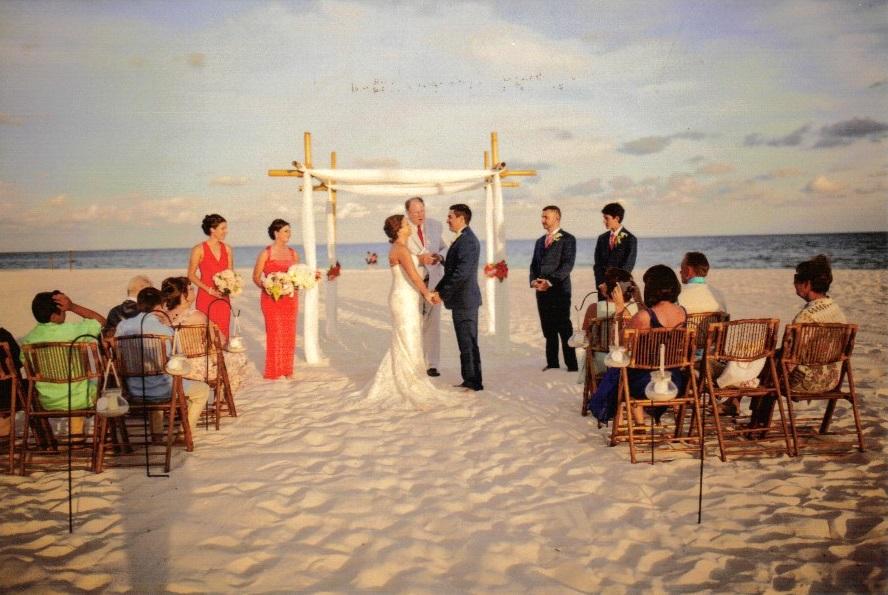 Click Images Below for Larger View and Slide Show



"May you always need one another, not so much to fill your emptiness,

as to help you know your fullness."